Whats going on at Seacourt?
Fantastic food at Seacourt!
Our new chef, Vince is here and has already established himself with his fantastic Sunday roasts. A regular weekly menu is coming and a full catering service will be available soon.
Vince will start with an Italian-themed menu on Friday 8th December, starting the 'Round the World' themed Friday nights!
Vince has been waiting for some new equipment, the kitchen has been deep cleaned, all of this will enhance our catering at Seacourt.
To book at Wynard's Restaurant please contact reception to book and avoid disappointment!
Phone: 02392 466122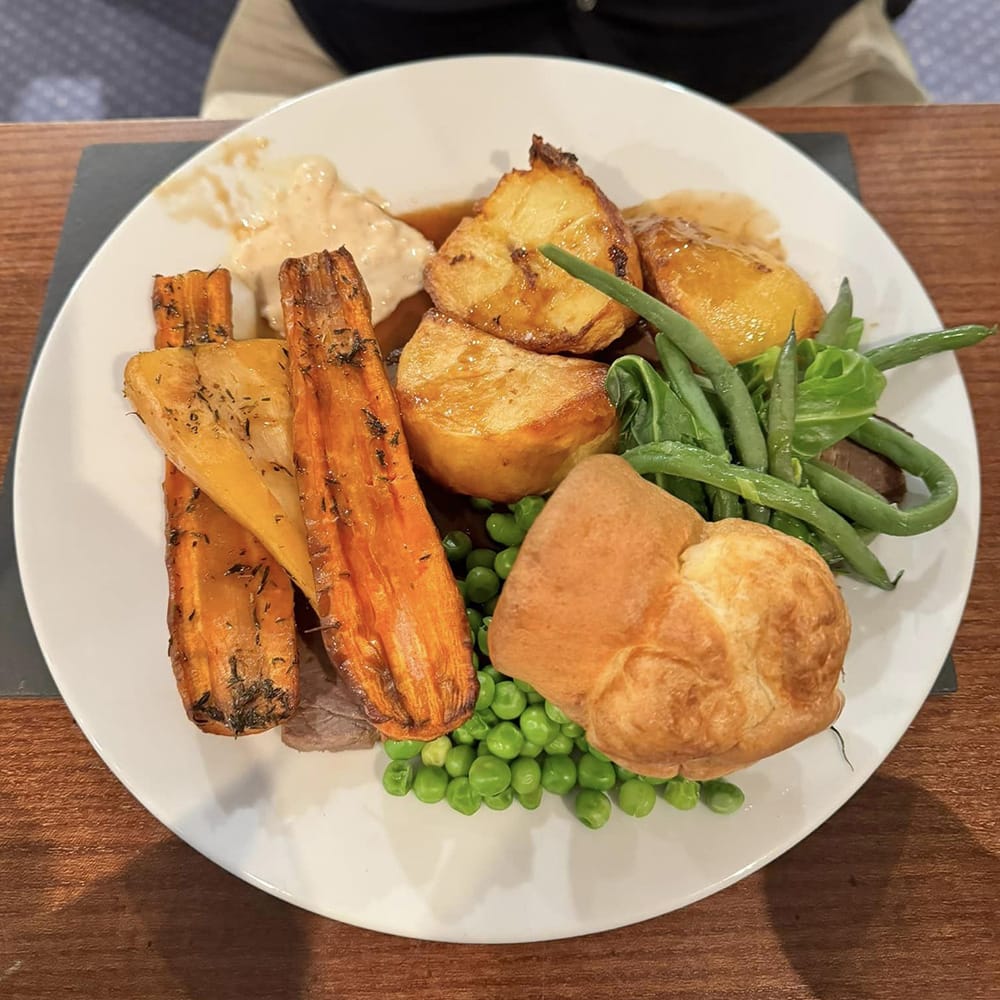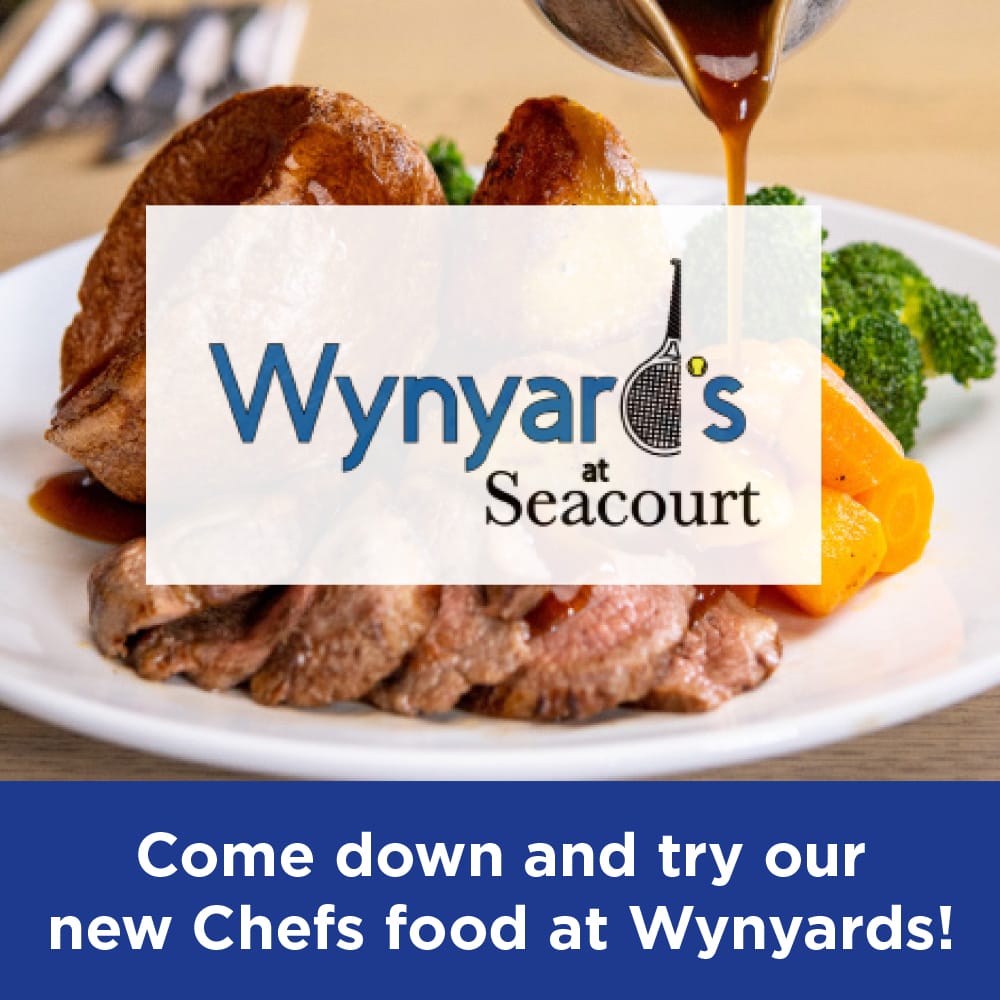 Call 02392 466122 or email bar@seacourt.com to book your Sunday lunch. Bring your family and friends, and enjoy some delicious, excellent value food.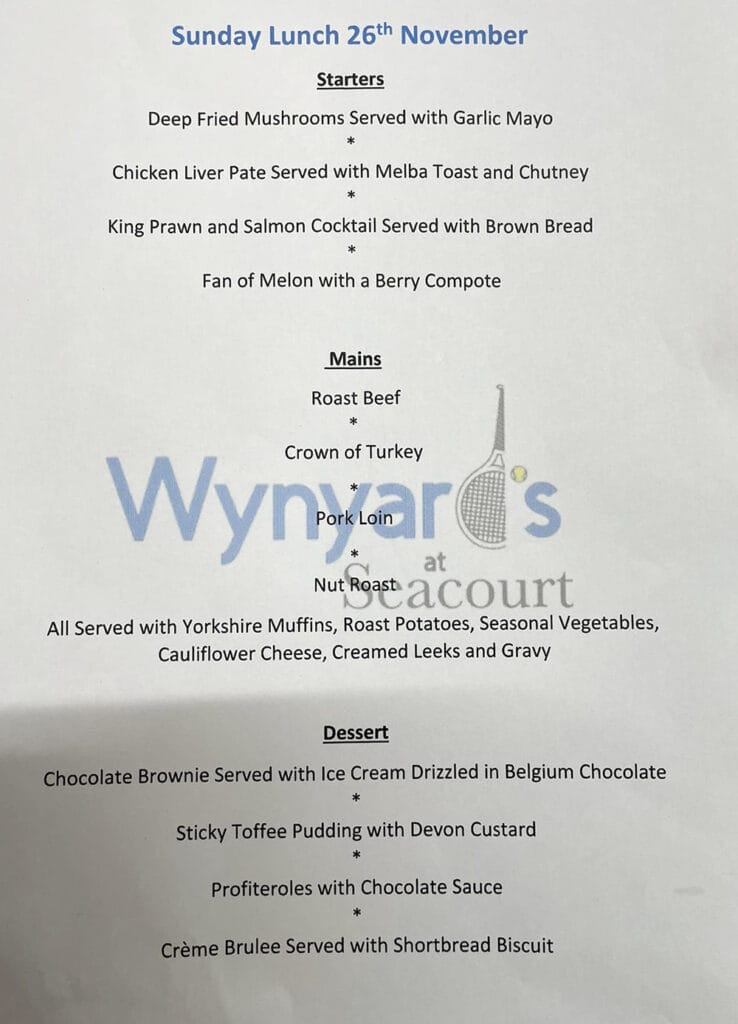 Social Events at Seacourt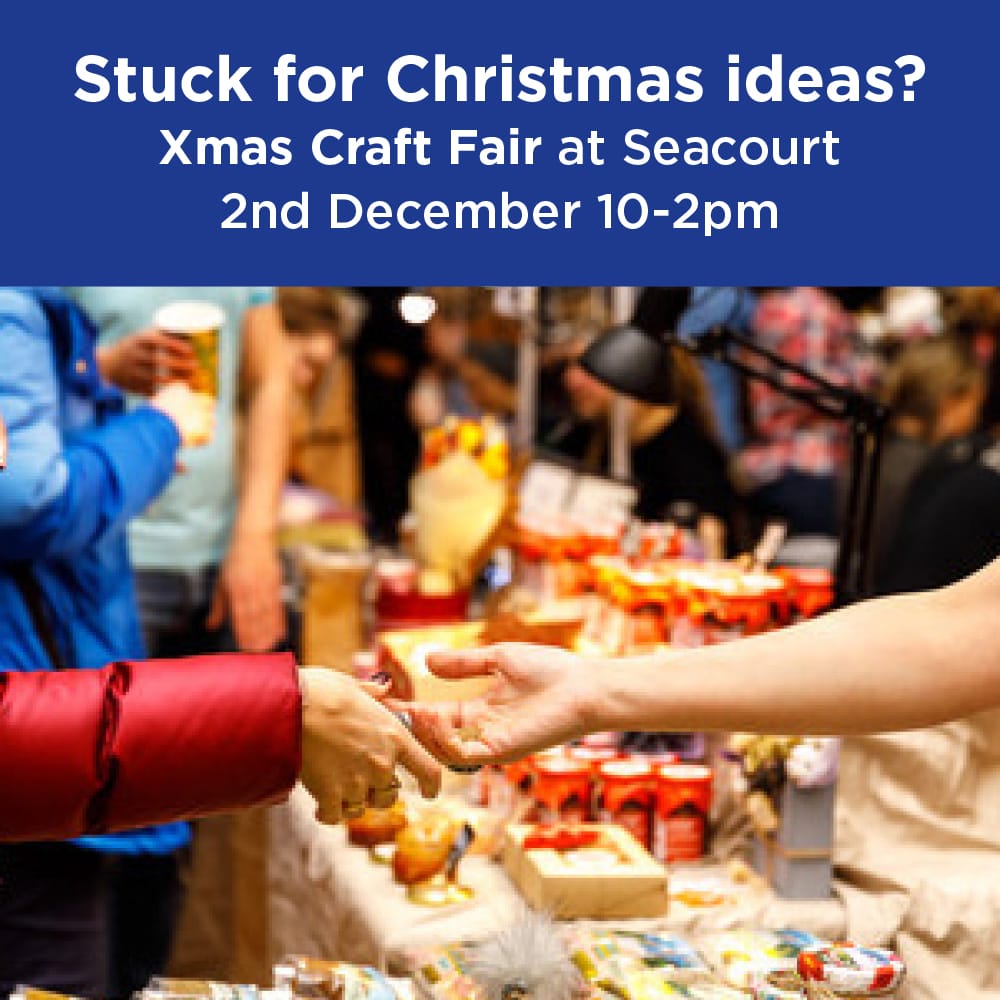 Seacourt will be hosting a Craft Market on December 2nd, from 10-2pm. We are excited to have local craft shops and sellers joining us, setting up their stalls to sell their unique products. There will be a wide variety of items from jewellery to knitted goods, making it the perfect place for anyone to shop for Christmas gifts. If you're feeling stuck for gift ideas this year, come down and see what we have to offer – we're sure you'll find something special!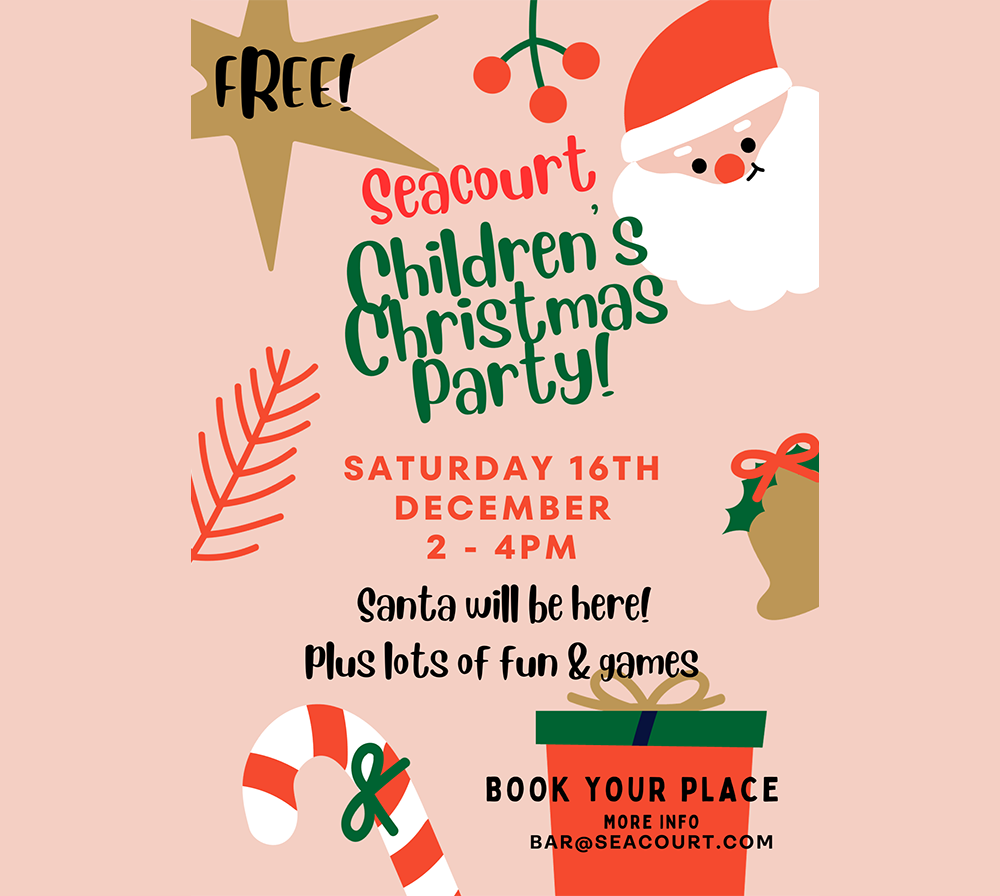 After the success of last year we will be hosting another FREE Kids Christmas Party at Seacourt. There will be party games, a mini disco, and a visit from Santa himself! Please book this event ASAP as it fills up fast and we need to know the numbers! Call 02392 466122 or email bar@seacourt.com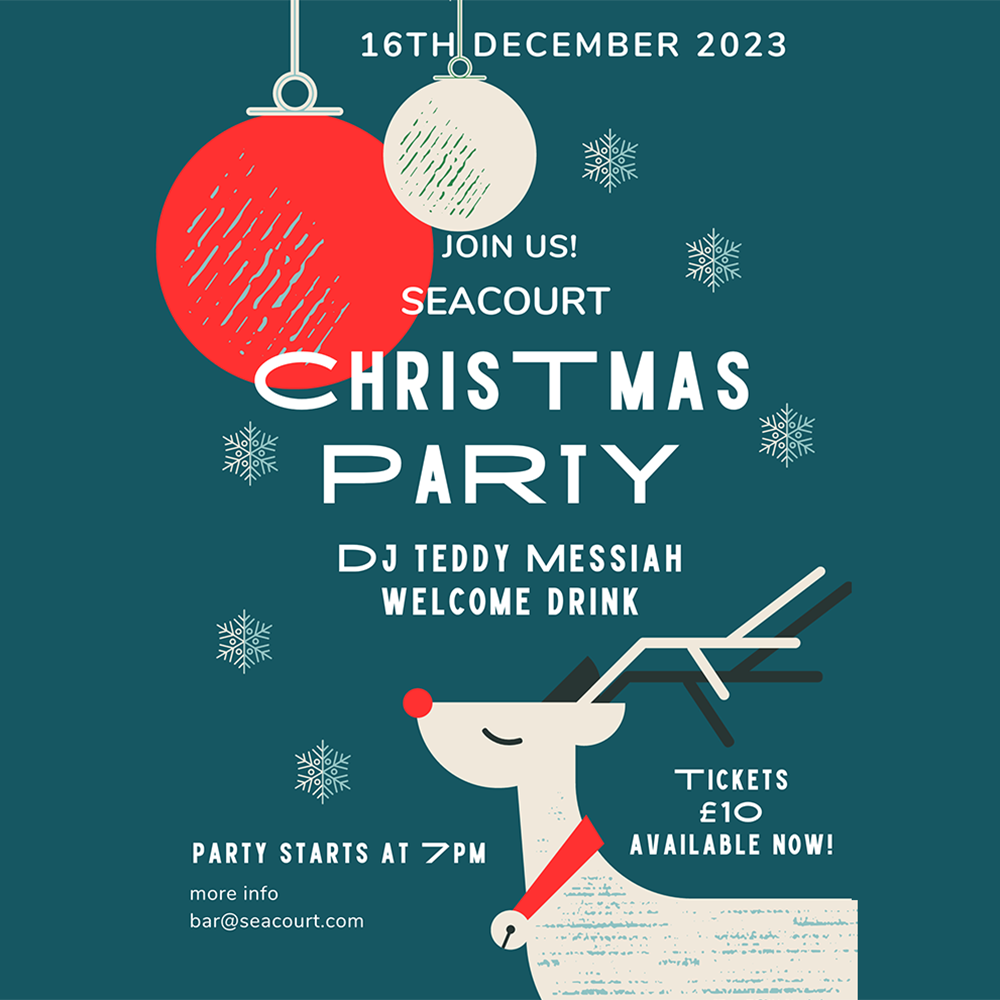 Get your tickets from the bar!
Come and join us for Seacourt's Christmas Party on December 16th. Enjoy great music from our DJ and some great Christmas cocktails.
£10 per ticket and you get a FREE drink on entry. Food will be available on the night. Bring your family and friends for a fun-filled night!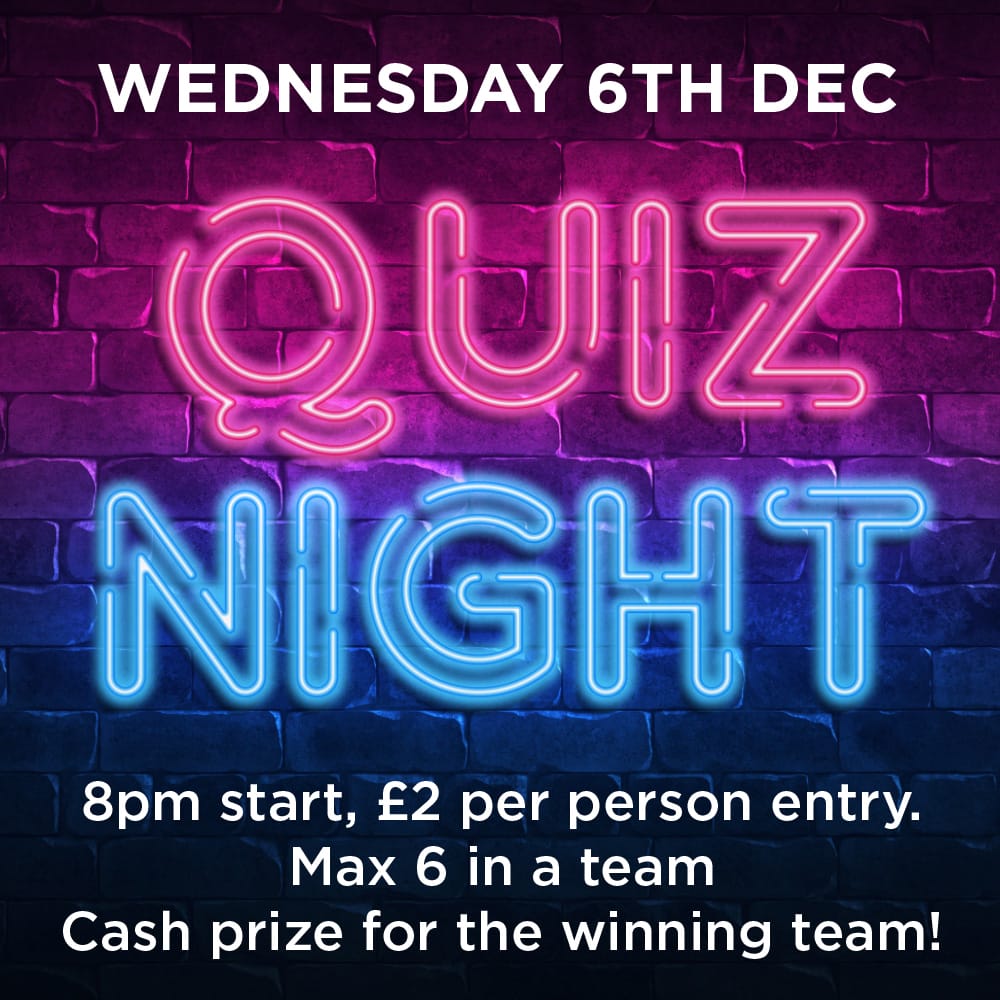 December's quiz night will be held on the 6th of December. The event will start at 8pm and the entry fee is £2 per person. Max of six people per team. The winning team will receive a cash prize. To register for this event, please call reception at 02392 466122 or email at bar@seacourt.com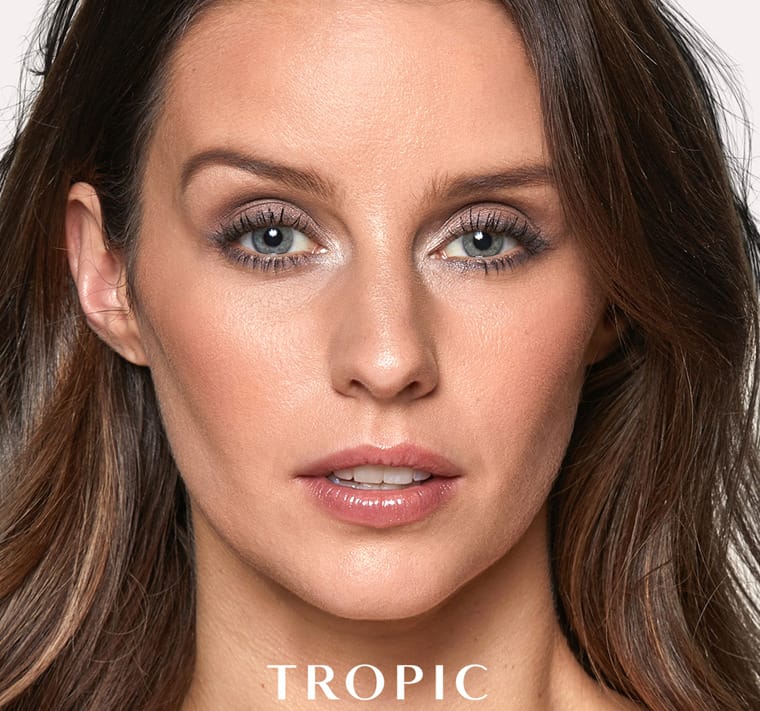 FREE MAKEUP DEMO EVENING!
Come along to Seacourt on Tuesday 5th December at 6.30pm for a Tropic makeup demo and a chance to get a few little makeup tips and tricks. 
I will require a model if you would like to put yourself forward, please contact Jane on 07939069435 
 The evening is free but there will be a raffle so do please bring some cash with you for the chance to get some great prizes. 
 Again, please put your name on the attendance form behind the bar so I know numbers and arrive at 6.15pm to get your drinks at the bar for a 6.30pm start. 
I look forward to seeing you 
Jane 
SPORTS Events at Seacourt

James Green is available for adult coaching (individuals & groups)
for info on lessons please contact him direct on
07908 901 967
JUNIOR COACHING AT SEACOURT
James is doing After-School coaching and has different group sessions available.
Junior Saturday 'Pay & Play'
9-10 am 6-8 year olds
10-11 am 8-10 year olds
11-12 noon 11+ year olds
To sign up for Junior Coaching please give James a call: 07908 901967
Thank you to all Tennis players for continuing to come in and pay for courts before/after playing…it is a great help!
*******
Ladies Morning
Thursdays 10am – 12 noon
£4 each

Friday Club Night
6pm-7.30pm
NEW PRICE – £6 each – includes new balls
THE DOUGIE SHARP CUP
SINGLES HANDICAP TOURNAMENT FOR 50 YEARS AND ABOVE
9th & 10th December
Entries open NOW!
Email: realtennis@seacourt.com to enter or speak to Drew or Tim.
(Holder: Graham Law)
Every Friday
Real Tennis Open Morning 10 am – 12 noon
All welcome, just turn up in the morning!


Padel Tennis is a Rapidly Growing Sport…
If ANYONE would like to try Padel you are welcome to come and join in with our sessions.
Please get in touch with Chris Satchwell on: 07824 399266, or ask at reception.
Alternatively, book a court and borrow a padel from reception and see what fun the game is.
The Hampshire Squash League has started for the new season!
Club Night
Tuesday's 6 pm – 8 pm

Rackets Club Night every Thursday 7 – 9pm


There are lots of different classes on offer throughout the week..
please ask at Reception for details.
We have a new class at Seacourt:-
DANZE FITNESS with Kate Williamson
Monday 6 -7pm
Tuesday 9 – 10am
Thursday 9 – 10am
Come & join in!
(Held in the Sports Hall)
Contact Kate on 07920 152790
www.bookwhen.com/danzefitnesshayling

If you haven't had a Gym Induction yet and you would like one then please do contact Reception to get more information.
GYM CIRCUIT CLASS with Donna.
Saturday's 9.15am (The gym is closed during this class)
Don't forget to book your place! Email Donna: motivationfitness26@yahoo.com

Up The Racqueteers
Sponsored by Snows Motor Group