Fun and Food at Seacourt
Seacourt Holiday Children's Sports School
Come and join in with a range of sporting activities and competitions for children of abilities aged 5-11.
There will be opportunities to participate in Lawn Tennis, Badminton, Squash, Racketball, Football, Basketball, Unihoc, Table Tennis and Padel Tennis.
Because of our indoor facilities this is weather dependent.
9am-3pm £18 per child per day, places are limited
Packed lunches are required. Speak to reception or Richard to book a place
Burns Night Celebrations

Bewley's Bistro is doing 'Burns Night Specials' in the restaurant on 26th & 27th January.
Steve has got Wee Malc's Ale (4.3%) on tap from the bar, on now for a couple of weeks.
Seacourt Silver Racquet 2023
50th Anniversary 1st – 5th February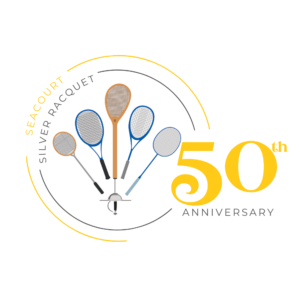 Look out this week for information about the Silver Racquet Drawer and events that will be happening at the Club
RECOMMEND A FRIEND & GET £29 ON YOUR CARD!
Simply recommend a friend or family member to join Seacourt as a full paying member paying £29 per month and after 1 month and receipt of your referrals direct debit you will receive a £29 credit on your Seacourt card. This can be used for snacks, drinks or booking courts. This offer is available for each member introduced, so if you introduce 12 members, you get a years worth of free membership! New members get full access to the club which includes the gym and a members discount card. Any children under 18 are now FREE under the new full membership scheme. Ts & Cs Apply. Come down and visit the club to have a look around and see our fantastic, new and improving facilities. Contact reception on 023 92 466122or email reception@seacourt.com for more details.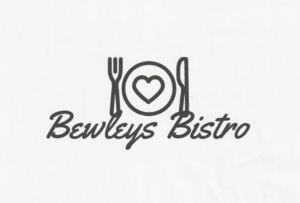 Come & enjoy some fantastic food at Seacourt!
The New Menu starts on Thursday 12th January. Bewley's Bistro is not open this Thursday/Friday but is open for Sunday Roast on the 15th January.

A NEW MENU FOR 2023
Please click here to view
Dining is available on Thursdays & Fridays from 6.30 – 9.00pm (last sitting)
* Please note Specials will need to be ordered by Wednesday afternoon, orders from the Main Menu can be made on the night*
Come and Enjoy Sunday Lunch.
We have a new Sunday Lunch Menu for 2023. 3 Courses for £20.
Every Sunday – 12.30pm or 2.45pm sittings 
To view the Sunday Lunch menu please click here
Have you tried Padel?
Padel Tennis is a Rapidly Growing Sport…
Come and Have a Go!
 If you would like to join in with the morning group (Mon-Fri 9-12) please contact Chris Satchwell 02392 637219, or ask at reception.
Alternatively book a court and borrow a padel from reception and see what fun the game is.
'HAVE-A-GO'
SATURDAY 4pm-6pm 28th January – SQUASH & RACKETBALL
The HAVE-A-GO sessions are open to all adult members wanting to practice their skills, try a new game, are returning to the sport or have never picked up a racquet. All are welcome!
To be part of the groups please contact reception to be added to the sign-up sheet.