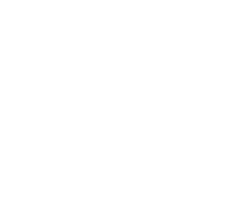 Specials menu to be updated soon
Restaurant
The restaurant seats about 50 covers in an evening, serving a varied cuisine including Chef's Specials on Thursday and Friday evenings and a bar menu. The Seacourt Kitchen and Restaurant will be open for catering during the following times.
Thu – Fri*
Evening: 6pm – 9.40pm
Reservations are preferred to avoid disappointment.
Sat
Breakfast – lunch: 9.30am – 1.30pm
*The Bar food menu is always available except where noted
We can cater for special food or dietary requests as long as the chef is given at least 24 hours' notice. We strongly recommend booking a table, please ring Reception to find out what times we have available.
Celebrate Christmas at Seacourt with our two or three course Christmas Menu, available from 1st December through to 23rd December.
Seacourt is an excellent venue for a festive Christmas meal, for a family get together or work Christmas party. Our Christmas menu will be available from November and can be viewed here. Please contact Reception to make your booking and any other enquiries.
Restaurant opening hours
Thursday – Friday
Evening: 6pm – 9.40pm
Saturday
Breakfast – lunch: 9.30am – 1.30pm
Sunday – Wednesday
Closed
Subject to change in case of special events
Bar opening hours
Monday: 9am-10.30 / 11.00pm
Tuesday: 9am-10.30 / 11.00pm
Wednesday: 9am-10.30 / 11.00pm
Thursday: 9am-11.30pm
Friday: 9am-11.30pm
Saturday: 9am-11.30pm
Sunday: 9am-10.30pm
Alcohol is available to purchase from:
11am Monday-Saturday
12 noon Sunday.
On Mondays, Tuesdays and Wednesdays if members are using the 9-10pm Real Tennis Court the bar will be open until 11.00pm. However, if the 9-10pm court is not being used the bar will close at 10.30pm.